Office 365 for Business, Your Modern Workplace.
Work anywhere, anytime, on any device.
As a Microsoft Partner and an Office 365 for Business Specialist, We've been working with Microsoft Office 365 since the very beginning and on average we have helped three companies every a month to migrate data to the cloud.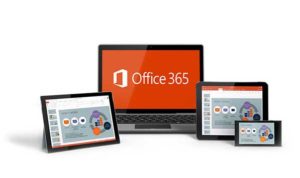 We don't just supply the tools we can also help you organise and migrate your data ensuring you are getting the maximum return on investment from the productivity suite.
Office 365 for business is not just a suite of productivity tools, if it's used correctly and deployed with security in mind it really can help you to reduce costs, streamline your business and become more productive.
Our award winning IT specialists are on hand between 9am and 5pm Monday to Friday to answer any questions about the products and services we provide.
Telephone: 01782 365124
Email: support@hixongroup.com
Get started with Office 365 for Business Today! Call 01782 365124
What's great about Office 365 for Business?
Office 365 delivers a new way of working, allowing you to run your business in the cloud.
Book a Free Office 365 for Business Consultation! Call Us: 01782 365124
Frequently Asked Office 365 Questions
Looking for more information about Microsoft Office 365 for Business?
What is the cloud?
"The cloud" is a friendly way of describing web-based computing services that are hosted outside of your organization. When you use cloud-based services, your IT infrastructure resides off your property (off-premises), and is maintained by a third party (hosted), instead of residing on a server at your home or business (on-premises) that you maintain.
With Office 365, for example, information storage, computation, and software are located and managed remotely on servers owned by Microsoft.
Many services you use every day are a part of the cloud—everything from web-based email to mobile banking and online photo storage. Because this infrastructure is located online or "in the cloud," you can access it virtually anywhere, from a desktop, PC or Mac, laptop, tablet, smartphone, or other device with an Internet connection.
How many users does Office 365 Business Essentials support?
Office 365 Business Essentials supports a maximum of 300 users.
Will Office 365 Business Essentials work with my copy of Office?
Office 365 Business Essentials works best with the latest version of Office, Office 2010, and Office 2011 for Mac. Office 365 works with slightly limited functionality with Office 2007. You do not need a desktop version of Office to use Office 365 Business Essentials. However, you will receive a much richer experience and be able to work offline if you do connect a desktop version of Office to the Office 365 services.
What happens to my data if I cancel my subscription?
Your data is yours. If you decide to cancel your Office 365 subscription, you can download your data—for example, your email and documents on team sites—and save it to another location. You should save your data before you cancel. After you cancel your subscription, data associated with your Office 365 account will be available to your administrator(s) in a limited function account for 90 days.
Can I cancel my subscription at any time?
You can cancel your subscription at any time. Office 365 Business Essentials subscriptions are available for monthly commitment payment or annual commitment payment. For monthly commitment subscriptions, there is no penalty for canceling your contract at any time. Annual commitment subscriptions that are paid month to month may incur some penalties if canceled early. Annual commitment subscriptions that are paid up front do not receive a refund if canceled prior to the full contract period. Read the complete Microsoft Online Subscription Agreement.
Can I mix and match Office 365 plans?
Yes, you can mix and match Office 365 plans. Please note that there are some license limitations at the plan level. The Office 365 Business, Business Essentials, and Business Premium plans each have a limit of 300 users, while the Enterprise plans are for an unlimited number of users.
Are you a Microsoft Office 365 for Business Specialist?
Yes! We a Microsoft Partner with accreditations from Microsoft in the migration and deployment of the Office 365 for Business Cloud Platform, for more information give us a call for a no obligation chat.
Need Help? Talk To An Office 365 for Business Specialist! Call 01782 365124